EMS can be a confusing industry even for those of us involved in it. When 911 is called, do you know where that call is answered? The public probably doesn't nor do they understand why the call may need to be transferred. An EMD trained dispatcher may have to ask many questions to fully understand the nature of the call, yet to the caller they are just delays.  The caller wants an ambulance to come as quickly as possible. We may understand the important role that dispatch plays, but does the public?
Typically when a service receives patient satisfaction data with less-than-perfect remarks, management looks for opportunities to improve operations. They evaluate standard operating procedures, training and specific provider issues to try to find why that issue occurred. This could be any issue from ambulance cleanliness to an apparent lack of teamwork, regardless of what the complaint is there is an opportunity to improve.
But what if some complaints don't indicate a problem with the system? What if they illustrate a lack of public understanding?
New Britain EMS (NBEMS) in Connecticut found this to be true in regards to patients'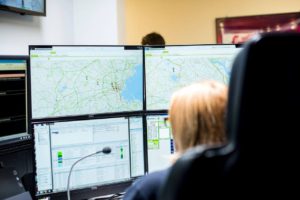 perception of dispatch. NBEMS was receiving patient satisfaction surveys back which complained about a lengthy and cumbersome dispatch protocol, when in reality it was an industry standard EMD system. Callers don't always understand why it's important for dispatch to have the correct information. NBEMS considered that perhaps the complaints stemmed from a lack of understanding of what we already know can be a confusing system. Beyond learning to call 911 in an emergency, nobody is ever really trained on what to expect when you call.
Understanding that there was no internal solution, NBEMS looked for an opportunity to educate the public. With the data they collected from their patient satisfaction surveys, they could better understand which portions of the EMS system their citizens needed training on. After this review, they developed a citizens EMS Academy that was focused on providing training where there was a lack of understanding. This training helped better prepare the public for an interaction with the emergency system. Beyond training for a better understanding of the system, they could provide training on other important lifesaving skills such as CPR and bleeding control.
We have an obligation to better prepare the citizens in our communities for all aspects of an emergency. We generally focus on life-saving care, but preparing citizens for a 911 interaction can go a long way in ensuring patients receive the right help at the right time. Using a patient satisfaction data driven approach such as NBEMS used, we are able to measure the effectiveness of the citizen training we provide. We should all look for opportunities to improve every aspect of our system, whether that be internal or external improvements.